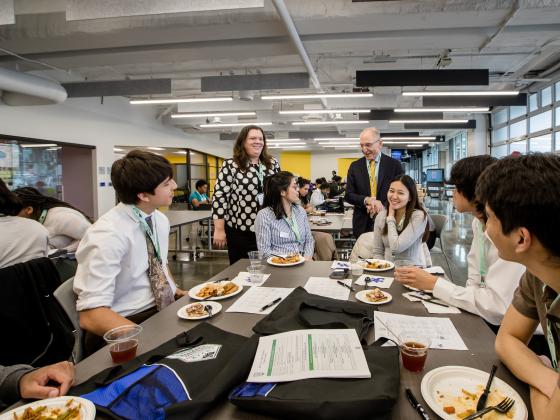 University of Kentucky Students
KY-WV LSAMP at the University of Kentucky provides opportunities for networking, research, mentoring and more. View the chart below to see if you qualify. 
Applications are currently closed. Please check this page periodically to see the status of our application process.
Application
This application is for UK students only.  Check with your institution to find out how to apply on your campus.
LEVEL ONE SCHOLARS
LEVEL ONE SCHOLAR Minimum Qualifications

U.S. Citizen or Permanent Resident  
Full-time enrollment in a STEM degree program (Click here for a list of qualifying majors)  

https://www.lsamp.org/help/help_stem_cip.cfm#bus_mgt  

Belong to a targeted minority group 
African American 
Hispanic / Latino 
Native American / Native Alaskan 
Pacific Islander / Native Hawaiian 
Acceptance Form – Acceptance Form –Not returning your acceptance form by the deadline may result in a withdrawal of the Level I stipend. 
KY-WV LSAMP Recognition – The KY-WV LSAMP NSF number (HRD 1826763) must be listed as a source of support in presentations, publicity, and publications. You must add "KY-WV LSAMP Scholar" to your email signature line.  
Scholars Meetings – Attendance of the monthly Scholars Meeting is mandatory for all LSAMP Scholars. A list of meeting dates and topics will be provided – be sure to mark your calendar. 
Maintain a 3.0 GPA or higher, or show reasonable progress toward a 3.0 GPA. 
Demonstrated desire to promote the efforts of KY-WV LSAMP in underrepresented communities 
Demonstrated intent to pursue investigative studies / research. 
Demonstrated desire to pursue a graduate degree in a STEM discipline. 
Demonstrate a desire to attend graduate school. 
Participate in one Integrated Success Coaching Session per semester (FALL/SPRING). 

Type of funding
LEVEL ONE SCHOLARS receive direct funding 
Examples of direct funding for LEVEL ONE SCHOLARS 

Stipends are distributed on a competitive basis.  Because of this, the program collects individual information on LEVEL ONE SCHOLARS as required by NSF. 

Examples of direct funding include the following (and similar types of activities): 

Research experiences 
Travel 
Stipends for participation in programs and/or activities 
Payment for providing tutoring services 
Conference Fees for Presenters 

 

When can students qualify? 
Students are identified once a semester as LEVEL ONE SCHOLARS. 
LEVEL TWO SCHOLARS
LEVEL TWO SCHOLAR Minimum Qualifications

LEVEL TWO SCHOLARS include underrepresented minority groups and others (i.e. Asian, nonminority, etc.) who are participating in an LSAMP sponsored or partially sponsored activity. 

LEVEL TWO SCHOLARS who attend or participate in any activity sponsored by LSAMP where: 

LSAMP funds are used to pay for all or part of the expenses associated with an event; 
students who attend events where LSAMP provides assistance to an organization and/or execution of an event  (even if no LSAMP funds are directly used); 
or students who receive assistance from LSAMP personnel. 

Type of funding
LEVEL TWO SCHOLARS receive indirect funding. This type of funding is NOT considered "sponsored". "Sponsored" refers to both financial and human resources being supplied.  
Examples of direct funding for LEVEL TWO SCHOLAR 
Workshops, tutoring, seminars, trainings, success coaching, orientations, conferences, career days, field trips, shadow experiences, tutoring, advising, and assistance with applications for scholarships, graduate school, internships, etc. 
When can students qualify to be LEVEL TWO SCHOLARS? 

Eligible students may become LEVEL TWO SCHOLARS at any time during their undergraduate degree program.   

Eligible students have the opportunity to move to LEVEL ONE SCHOLARS once per semester during the open application window.