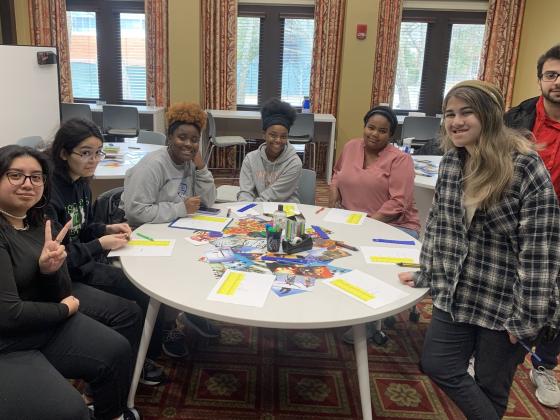 Check back regularly!
KY WV LSAMP Alliance Scholar Opportunities
University of Kentucky Neuroscience Post-Baccalaureate Research Education Program (UK Neu-PREP)
UKNeu-PREP is a two year, NIH-funded post baccalaureate program at the University of Kentucky College of Medicine. This is a training program for recent college graduates from underrepresented backgrounds who are interested in research careers in neuroscience but lacked access to research opportunities as undergraduates.
This two-year post baccalaureate program includes mentored laboratory research and experience, graduate level courses, opportunities for professional development, and mentorship.
UK Neu PREP
Application deadlines are rolling.
The BEYA STEM Community, over 10,000 strong, offers K-12 students, college students, corporate, government, military professionals, business, and industry employers with three (3) days of learning, networking, celebrating excellence, and showcasing STEM career opportunities. Join us each February for the BEYA Experience. The 2024 BEYA STEM Conference continues the Digital Twin Experience (DTX) to allow attendees to participate in-person or digitally.
Learn more about what BEYA can do for you!
Hello Future NALA(STEM) Member,  
We are extending an invitation to become part of the National Alliance Leading the Acceleration of Science, Technology, Engineering, and Math, NALA(STEM). The goal of this group is to establish a resource to tap into to bring-post baccalaureate students or professionals back for conferences, workshops, or virtual discussions. We hope you are interested in being a part of this group!  
Our mission is To unite, support, and build community among all historically excluded peoples in STEM  
NALA members are encouraged to give back to the program through role modeling and other activities that support STEM student success. STEM alumni serve as valuable mentors to multicultural STEM students and exemplify the value of LSAMP to our partners and funding agencies.  
Our Vision is to ensure that historically marginalized peoples in STEM are professionally prepared to assume leadership roles and advance their careers. We will promote inclusivity in industry, academia, and other STEM-oriented careers to create a brighter future for the next generation of alumni.  
Here is a direct link that current alumni or students who are about to graduate can Sign Up and get involved with this new initiative we're using to unite alliances across the United States.  
Here is a link to our website to learn more about the group, see upcoming/past events, and to sign up.  
Together, we will build a stronger LSAMP community and impact the lives of students. You can reach out to us directly at our email.  
Thanks,  
NALA Exec Board